What is a Frozen Locker?
Cash on delivery is a very common practice worldwide. However, the recipient may not always guarantee that he or she will not have to go out to make any unanticipated commitment on the day and on the time range of waiting for delivery. 
On the one hand, this is a great opportunity for small towns and cities. On the other hand, the presence of parcel lockers is becoming more common in the metropolitan areas. This is what we offer you too – a new shipping option that is useful for both consumers and online retailers.
The reasons for the increasing demand for parcel lockers are understandable as they have many advantages. Even more valuable, though, is that you can take advantage of traditional cabinets, but also refrigerated cabinets for frozen products. We can offer you many features and new technologies that combine flexibility, convenience, innovation and the highest industry standard in delivering a product to the final recipient.
Frozen Locker can be located in many places, and we can help you choose the right cabinets for your business. We guarantee that the end result will be an exciting experience for your customers. Give them the opportunity to take advantage of this tremendous advantage – delivering frozen products at your fingertips.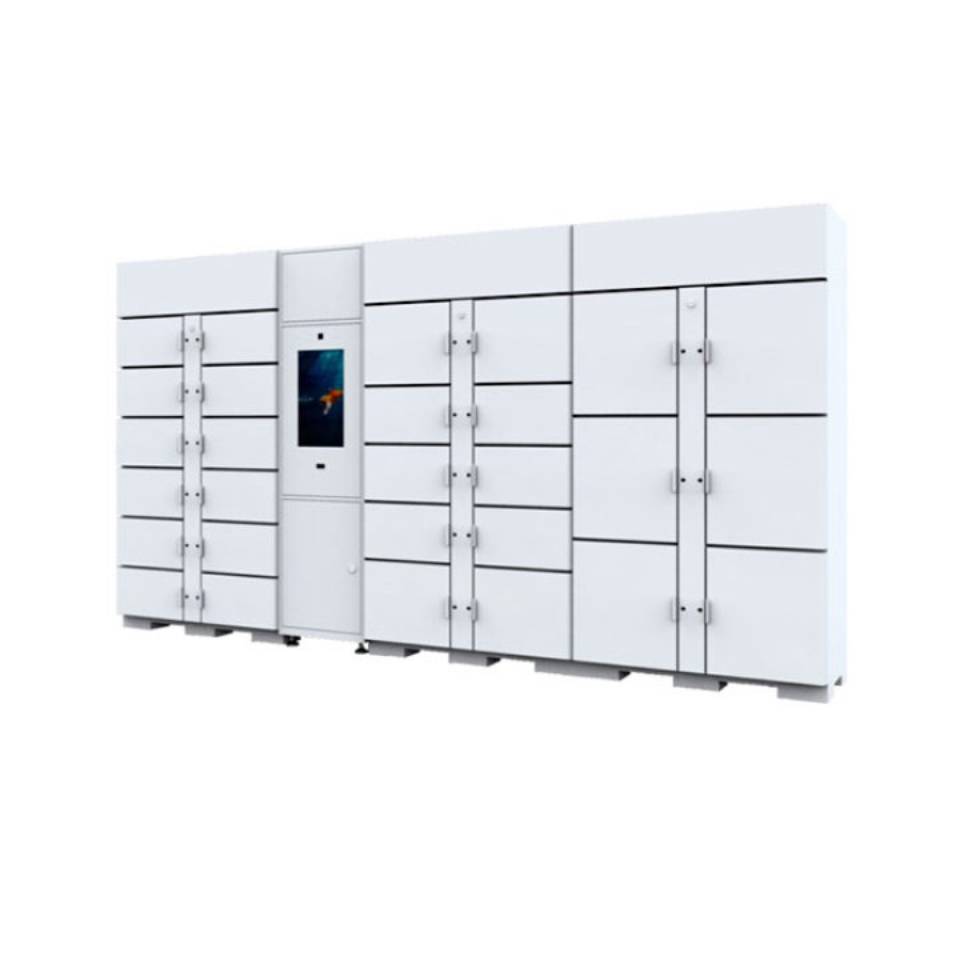 The client makes an order
The items are put in the locker
The Client authenticates and pays at the locker or via our Cyber Hive App
Features of Frozen Locker
Our proposal for Frozen Locker is to support traders who need a reliable way of delivering a cold chain. Considerable space can be covered in cities and towns, where similar parcel terminals are installed. This will undoubtedly increase the dramatically frozen purchases from online retailers who offer them. 
Frozen Locker are automated systems for delivering frozen products (or those that need to be frozen later) and have many valuable features:
High durability of the products because the refrigerators are designed for deep freezing The

cabinet is foam insulated to guarantee maintaining the temperature

Lockers are quiet and energy-saving thanks to frequency conversion

has the function of sterilization and deodorizing to ensure safe storage and food hygiene

Security storage and goods

Security & Protection Storage of goods – all products under the scope of surveillance cameras

infrared scanner, opening packages and elements in every locker – smart and automated workflow

Collection of items from various couriers and guaranteed delivery to your locker frozen Foods
Frozen cabinets are an advantage that you can stand out from your competitive niche. Become part of the merchants that take care of the convenience of their customers. In addition, you will save some operating costs, shorten delivery time and expand your customer periphery.
The advantages of Frozen Locker
Personal solution for fresh products requiring refrigeration and maintenance of certain conditions of temperature

service in all markets faced challenges with supply of frozen packages 

Easy to receive shipments, which facilitates a person's life because online shopping is one of the most developed sectors today

Short delivery time

Save on shipping costs

High security and security of parcels

Receiving packages in different sizes – cabinets boil largest size to meet the requirements of each customer

Easy management – a simple way to use, accessible and understandable by every user. Additional convenience in managing deliveries through the mobile application
Refrigerators, freezing goods, contribute to a significant improvement in consumer experience in the durable goods sector. The level of service provided by retailers is increasing, saving money and time.  
STANDARD SIZE
WE offer Unique opportunity to customize our lockers as per your request. All sizes possible. Modular – could fit different spaces. Your Specific model includes only hot storage lockers, but:
Is available also with three options for storage:
Ambient Storage (room temperature)
Chilled Storage (2 – 6 C)
reezer Storage (-24 -18 C)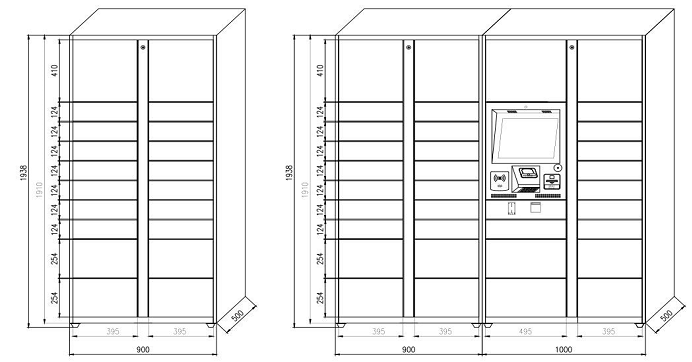 Frozen locker/Freezer
Function
Store or deliver foods that need to be frozen;

Cold Chain Delivery

Advantages
1.Locker body adopts foam technique to guarantee the insulation function of the box.

2.It's quiet and energy saving with adopting of  frequency conversion tech.

3.Self-contained sterilization and deodorization function to ensure food safety and hygiene.

Configuration
Refrigeration function;computer temperature control; frequency conversion tech;LCD display; Emergency door opening;Internet connection;CCTV supporting
Tech parameters
1.Working voltage:AC220V ± 15%

2.Working humidity:10%RH-90%RH

3.Working temperature:-10℃~+40℃(-20℃~+60℃,can be customized)

4.Power consumption:Standby: ≤15W Maximum :≤75W

5.Rated power:350W

6.Temperature adjustment range:1℃-6℃

7.Temperature adjustment accuracy:1℃.

Applications
Shopping mall;supermaket;school;office building;community;train station and other densely populated areas.
Lets get in touch and discuss how we can help!
UK Office Location
Kemp House 152-160 City Road, London, United Kingdom, EC1V 2NX
Phone Number
Spain Office Location
Address: C/Colegiata N18, 28012, Madrid, España
Phone Number:
+34 (91) 0607378
Email Address
Warehouses - in 15+ countries around Europe and Middle East.