The options for ordering and delivering parcels today are very extensive. These opportunities provide the customer with a much easier way to shop and accept their deliveries. Thanks to all this, online commerce is becoming more developed in each country. Delivery to a parcel terminal is a necessity that is used more and more often, although customers are constantly asking questions. 
Some of the most frequently asked questions are "can I receive my shipment at any time", "how long is it stored before returning to the supplier", "can someone else collect my parcels as a last resort", etc. .n. You will answer these and other questions by reading the article to the end.
What type of products can we order with delivery to a parcel terminal?
Regarding the type of products, there are almost no restrictions. It is important only if you order special products (flowers, perfumes, food, medicines, etc.) to choose a terminal that meets the requirements for storage of relevant goods. Another recommendation is to pick them up as soon as possible and keep them at home to keep them in their original appearance. 
Today, people order everything from literally anywhere in the world, because it's easy, no time is wasted and the choice of goods is huge. Some of the most common purchases are clothes, shoes, perfumes, children's goods, some food products and others. 
Searching in Google can be quite extensive, you can find good discounts and promotions, so fast, convenient and cheaper delivery was a great necessity. Today, consumers have no obstacles to shop online, try and return some goods through self-management of a parcel terminal.  Terminal suppliers aimed to achieve just that and are constantly working to improve their products to meet every requirement of their customers. 
Can we receive our shipment at any time?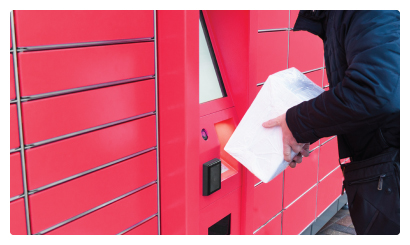 After you place an online order and receive a notification from the courier that your delivery is at the terminal you specified, you can go to the place to pick it up. One of the biggest advantages of delivery to a parcel terminal is that you are not dependent on working hours (as is the case with physical courier services). Depending on which terminal address you specify, you can decide when you can go to your cell. 
There are two options: 
A parcel terminal located in the lobby of commercial buildings, hypermarkets, business buildings, etc., ie. internal terminals – in this case you are somewhat dependent on some working hours, which is usually also much later than you have to visit a courier office. Usually you should see the opening hours of the store. A
Parcel terminal located outdoors, the so-called external terminals – if you have the opportunity, then the best option is to choose this option for a terminal. It gives you 24/7 access to your cell by entering the correct secret code.
Some customers definitely want delivery to internal terminals, as they are afraid of hooliganism related to breaking cells and taking shipments from external terminals. However, this should not be a problem for customers, as manufacturers and suppliers of terminals rely on a very special design that ensures a high degree of security (use of special material for the terminal, CCTV cameras, secret codes, etc.)
How long is the shipment stored in the terminal box before it is returned to the supplier?
The storage of the shipment in a parcel terminal is completely safe and highly secret until it is received by the customer. You can order at the nearest and most convenient terminal for you to pick up the products on the same day. When they arrive in the cell, you will receive an SMS or email notification, which means that delivery is waiting for you. To get it, you must have the secret unlock code. 
Suppliers usually decide how long the shipment can stay before it is returned to them if it is not picked up. This period varies between 7 and 10 days. Keep in mind that until then you have the opportunity to postpone the receivable, but it is not recommended to postpone. If you do not have the opportunity to do it yourself, there is an option to take from an acquaintance, friend or relative you can count on (you will find a little more information about this process below).
Keep in mind that you can order almost any type of goods, but those with a shorter shelf life should be taken as soon as possible. Although terminal suppliers already offer a wide variety of cell types – with cooling, freezing, heating, etc. The goods will be waiting for you in the cage for some time, but it is advisable to pick them up as soon as possible and complete the order to inform the supplier that the transaction is completed (taken and paid).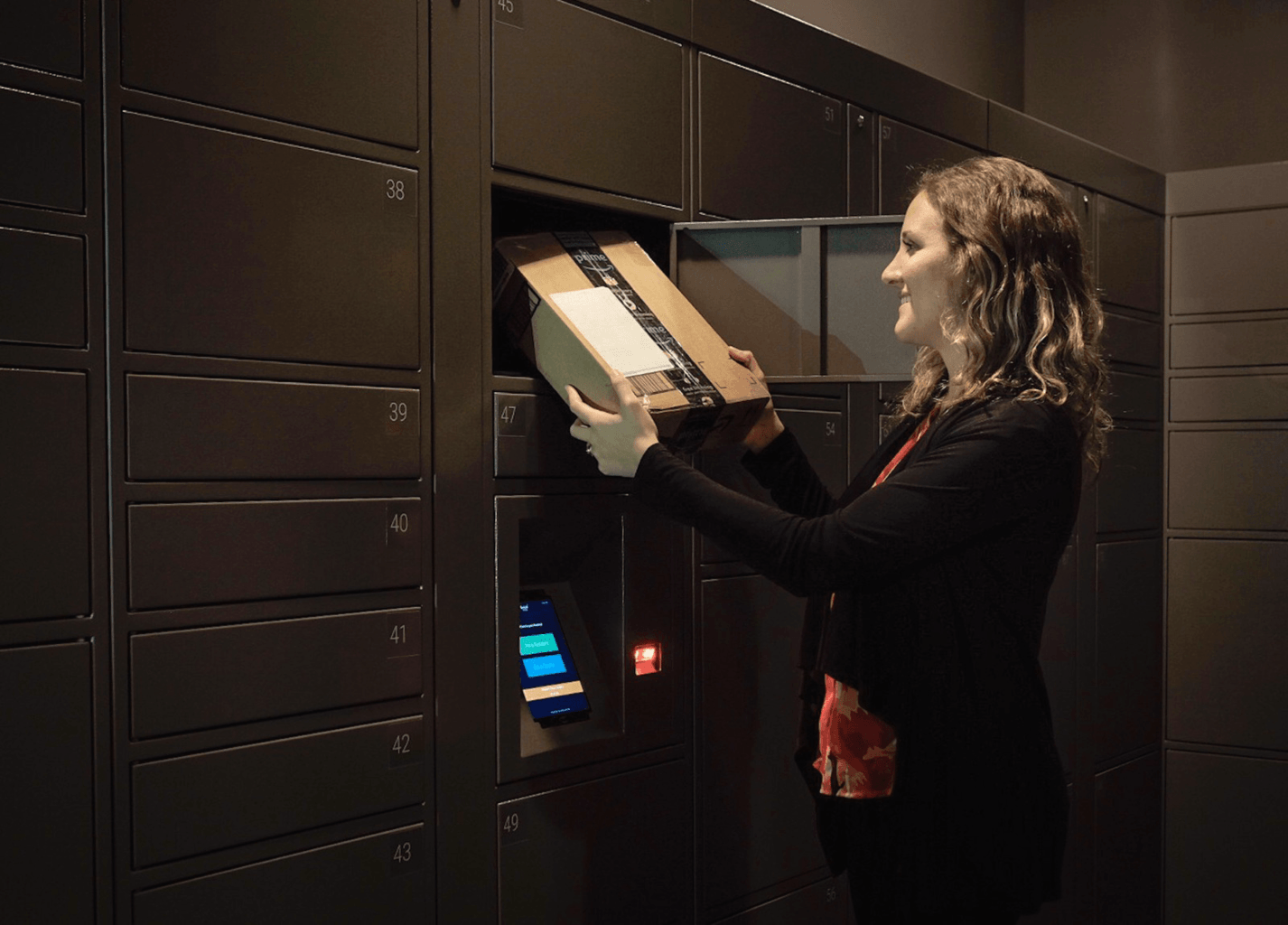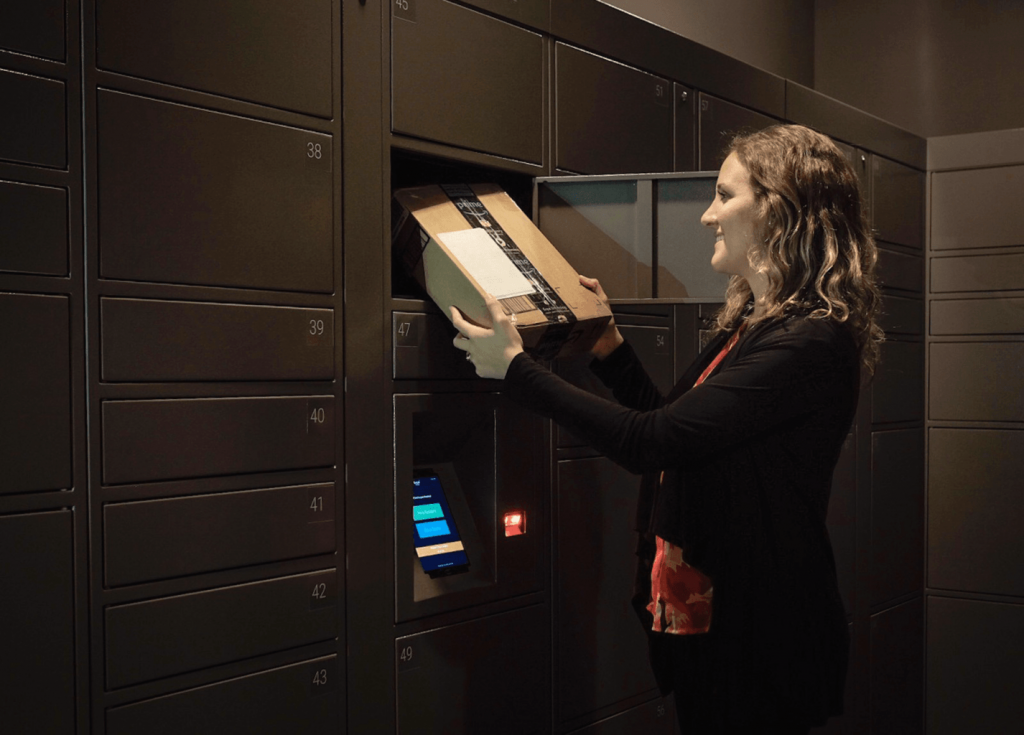 Can someone else collect my parcels as a last resort?
This question excites a number of customers who regularly place orders online. Despite the many possibilities and conveniences for receiving the goods (24/7 access, choosing a cage close to home or work, etc.), sometimes some unforeseen situations arise. It is possible to obstruct the collection process within the period in which the goods will wait for storage before returning to the supplier.
Here is the answer – someone else can be arranged to take the goods from the secret cell of the terminal, but under fairly strict control. . The reason is that most terminals are located outdoors and their suppliers have worked hard on the safety of each shipment while in the terminal. 
What does the person you delegate need to pick up your shipment?
Because receiving the shipment is individual, picking up by another family member or friend will become easier. The most important thing, however, is to have 100% trust in him. 
Identification information – some terminals require identification with an identity document. If this is the case, you should explicitly inform the supplier that you want someone else (indicate your name, phone number, etc.) to pick up the goods from your cage. After confirmation by the other party, the person concerned must go to the correct terminal and perform the procedure for picking up the parcel.

The access code you received by e-mail or SMS must be provided to him – this numeric code is the most important for trouble-free access. to the individual cell. Be sure to give it to your acquaintance so that he can unlock the box.

If the goods have to be paid upon receipt, then the person authorized by you must do so with his personal debit or credit card at the terminal. Payment must be made before picking up the parcel, so it is very important to make it correctly.
No matter who you turn to for service to pick up your parcel, it is possible, but it must be done according to all requirements. From the point of view of the terminal, working with it is easy, with a short guide that anyone can handle. 
Online shopping can be very convenient, profitable, with a fast and economical delivery price. It can be said that there is almost no option that is not offered, so the customer requirements are 100% satisfied, and online retailers can save a number of costs and headaches when executing each order. 
We hope that you have received satisfactory answers to questions that concern many, and that you will proceed to online shopping more boldly. You can order any products from different retailers, specify the desired place of delivery and even collect the shipment from an acquaintance, if you do not have this opportunity.