Automated Parcel Terminals – A Solution For Any Residential Building
The growth of ecommerce shows a significant increase in parcels. Almost every person is already shopping online – from work, from home, from public transport. Convenient, easy and with one click, you can get any item you need. So far, innovations have shown a rapid improvement in the technology world, but there are still additional things that can facilitate the time-consuming delivery process. 
Homeowners can take advantage of our incredible proposal for installing parcel terminals just one hand away from the residents. This will contribute to a secure, much faster and more reliable way of managing the vast amount of daily supplies. The benefits of electronic lockers are not small – they relieve property managers from the obligation to manage supply, reduce operating costs and get high quality service for all homes. 
What more convenience than having a parcel home remedy? Here is the most rational solution – secure, self-managed, electronic terminals. As the owner of a large apartment building, you will be able to attract buyers or tenants quickly. Residents will be extremely pleased with the service they receive. Relieve mutual stress – for couriers, apartment residents and multi-family tenants.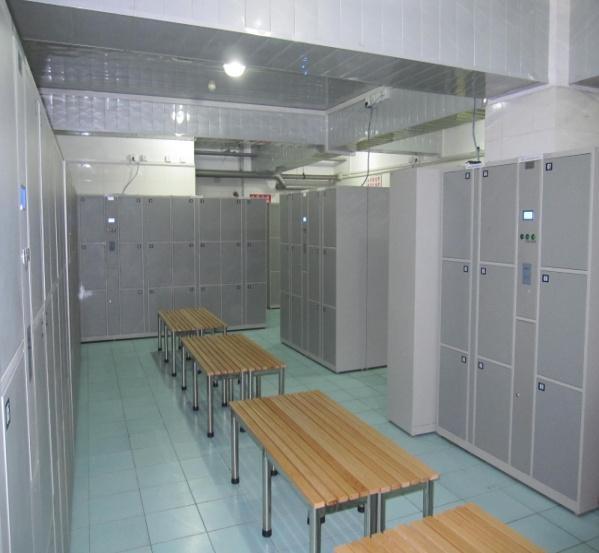 How our parcel management system works
The client makes an order
The items are put in the locker
The Client authenticates and pays at the locker or via our Cyber Hive App
What are automated parcel terminals for and how do they help the business? 
The advantages of the parcel terminals are many and contribute to better, convenient, fast and easy delivery. If you are in the position of a homeowner, installing personal automated parcel terminals for each home will greatly increase their value, and residents will appreciate this benefit. 
Our automated terminal machines are an indispensable assistant in the delivery process. They have a positive impact on the development of each individual business. The opportunity for such optimization and receipt of shipments 24/7 is a technology revolution. This is the future and every brand should focus on such improvement of its services.  
Our convenient terminals are manufactured in order to find an application for any online delivery. Are you looking for a similar tool for your business? Our technicians will show you how the terminals will benefit you. With us you will find what you need – a reliable partner for better positions in online sales. 
Parcel Hive

Locker Terminal Features
High Performance Machine

Quick and responsive machine that is able to distribute parcels in less than a minute.

Low Maintenance cost

Easy to maintain, Quick access to main parts. Less time for change of parts.

24/7 Access

Machine is accessible 24/7 for receiving and paying parcels. It has no working time and is always available for you!

Distant Updates, Support and Monitoring

Our Cyber Hive software system allows us to can manage and monitor the machine from distance and update the software automatically without the need of people on site.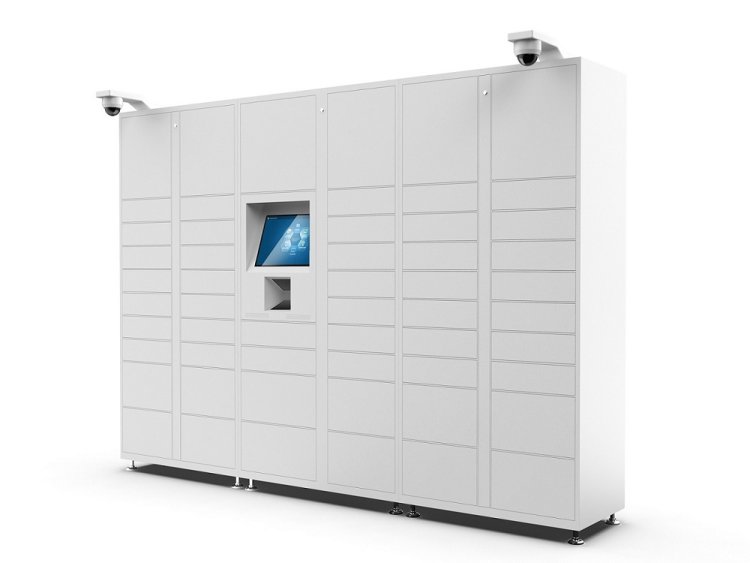 Surveillance camera

The machine has surveillance camera that monitor the environmentand acts against Hooligans or intruders.

Anti Graffiti Coating

Machine is painted with anti-graffitti coating so any paint can be easily cleaned.

Easy operation

The machine operates very simple and is intuitive for the customers. It can operate in different languages.

Variety of payment methods

Our machines come with different payment options such as: POS, RFID,  Collect on Delivery with wide range of currencies, Apple pay, Google pay etc.

Full spectrum of coverage around the world
Parcel Hive provides excellent equipment and great aftersales services around the world with vast presence in Europe, Middle East, America and Central Asia. Some of the services include transportation, instalments, maintenance and 24h support.
Cyber Hive – Ultimate Software Solution
Best software on the market that allows the most intuitive and smoothest experience in any case scenario. Brilliant reporting and support features! Automatic distant software without the need of people on – site!
Custom-Tailored Solutions
No two customers are the same and this is the reason Parcel Hive makes design, specific sizes and tailored services for each individual customer and their needs.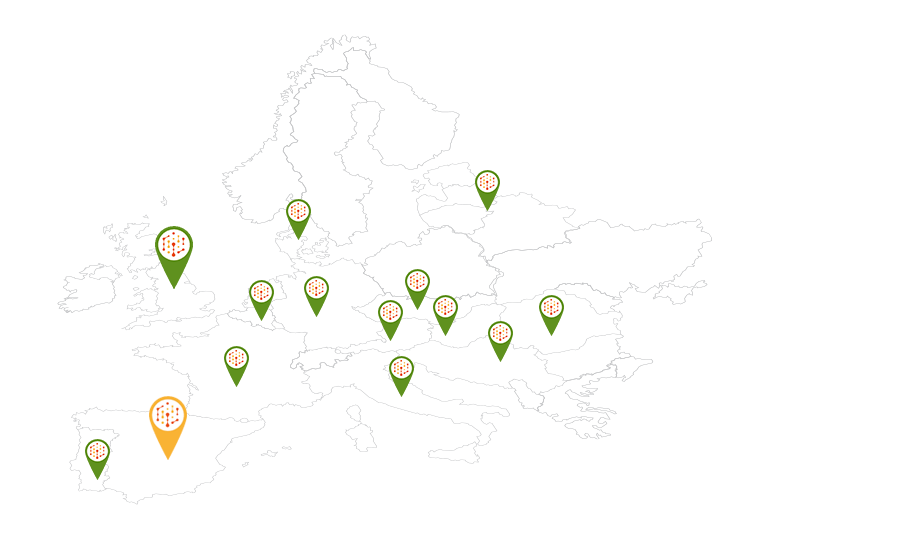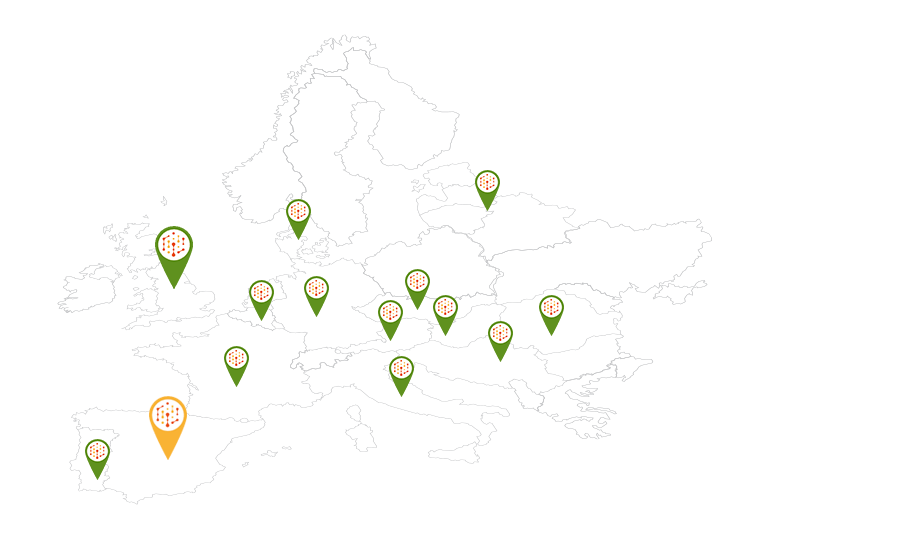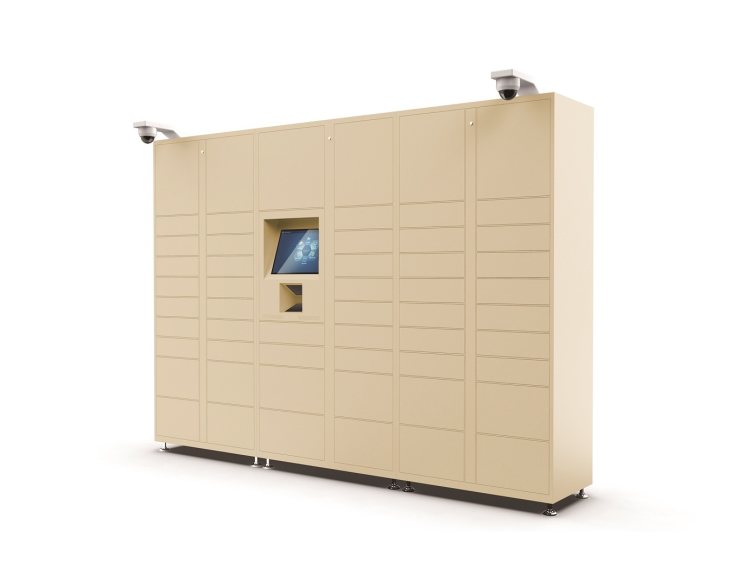 Our Parcel Lockers
ParcelHive lockers are functional, easy to install and offer high-quality and user-friendly management software. Our specialists are here to help you make the right choice of parcel locker in a quick and easy way and with respect to your building's needs.
Don't hesitate to contact us and ask your questions. We are here to provide parcel locker solutions for every kind of use-cases from city and indoor to food and many more.
Lets get in touch and discuss how we can help!
UK Office Location
Kemp House 152-160 City Road, London, United Kingdom, EC1V 2NX
Phone Number
Spain Office Location
Address: C/Colegiata N18, 28012, Madrid, España
Phone Number:
+34 (91) 0607378
Email Address
Warehouses - in 15+ countries around Europe and Middle East.